Zentools2 is a single installable Joomla package for Joomla 3 that contains a module and two helper plugins.
Installing the Zentools package
The zentools2 package is installed as any other Joomla package. After downloading the Zentools2 package you will need to follow the following steps to install:
Navigate to the extension manager in your Joomla 3+ administrator.
Click Choose file
Find the file that you have downloaded on your computer hard drive and click open.
Click Upload and install.
You will then see the success message as seen below.
Zentools2 Module
The Zentools2 module is the primary display element in the Zentools2 package. The module is used to select the layout, the layout configuration, content source and other features of the Zentools module. For a better overview of the Zentools module please read Zentools2 module overview.
Zentools2 ajax plugin
The Zentools ajax plugin is is used to handle a number of administration functions for the Zentools2 module administrator. The plugin is required to be installed and published for the module to operate correctly.
The plugin is used to retrieve various settings and details from the respective content sources via ajax.
Zentools2 system plugin
The Zentools2 system plugin is an optional plugin that can be used to display the zentools2 icon next to each instance of the zentools module in the module manager as well as the ability to show the layout and the content used by that specific module.
Zentools plugin settings.
To change which elements are displayed in the module manager you need to visit the extensions > plugin manager in your Joomla administrator and locate the zentools system plugin. A shortcut to displaying the Zentools2 plugins simply type the word zentools2 in the extension manager filter box.
The screenshot below highlights the settings available for the Zentools2 system plugin.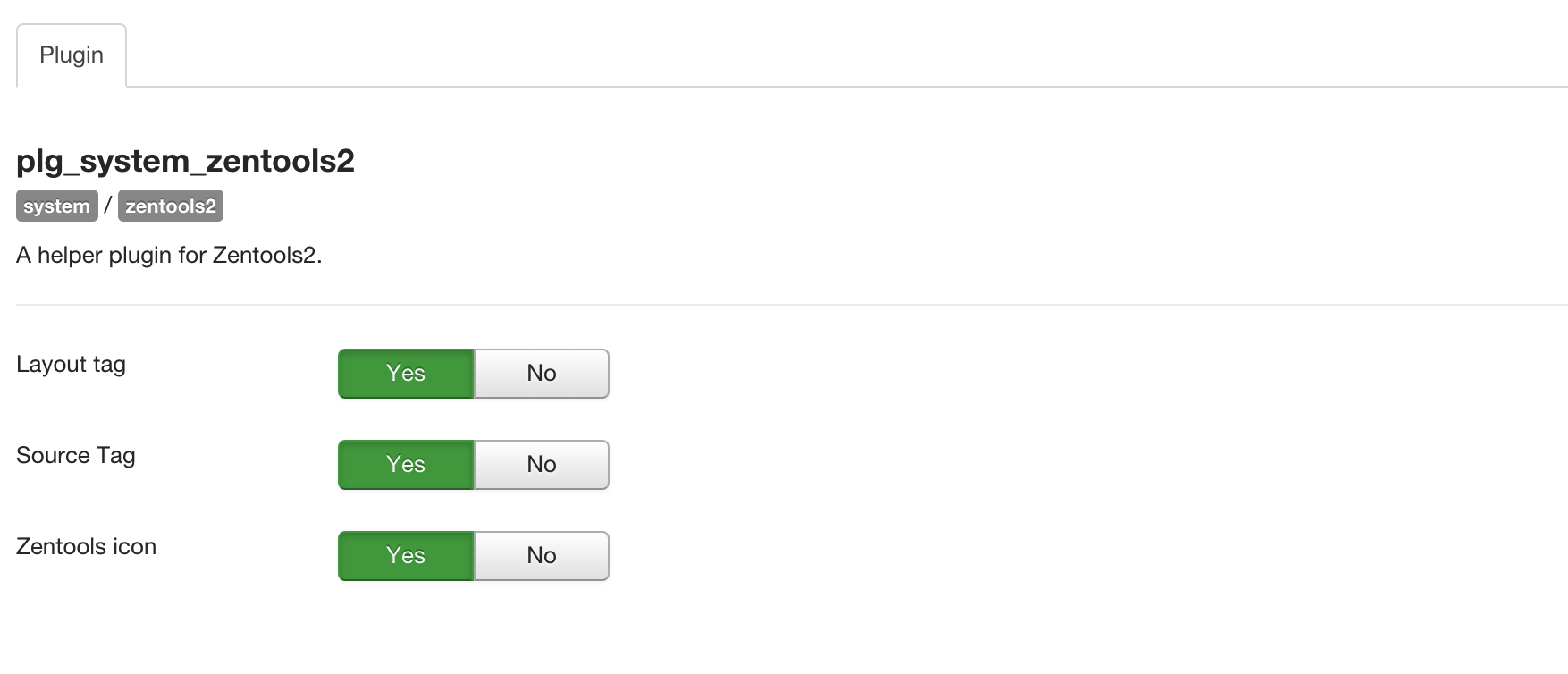 Module manager with icon displayed.

Module manager with layout, source and icon displayed.