Zentools2 provides comprehensive control for your site's content. The module settings allow you to control the layout type, the content used, the display of the items and much more.
Module settings
The module settings are divided into five discrete areas.
1. Overview tab
The overview tab is the first tab that loads when entering the module. It includes a description of the layout used and the content source for the current module as well as a button can be used to check if there are any updates available for the module.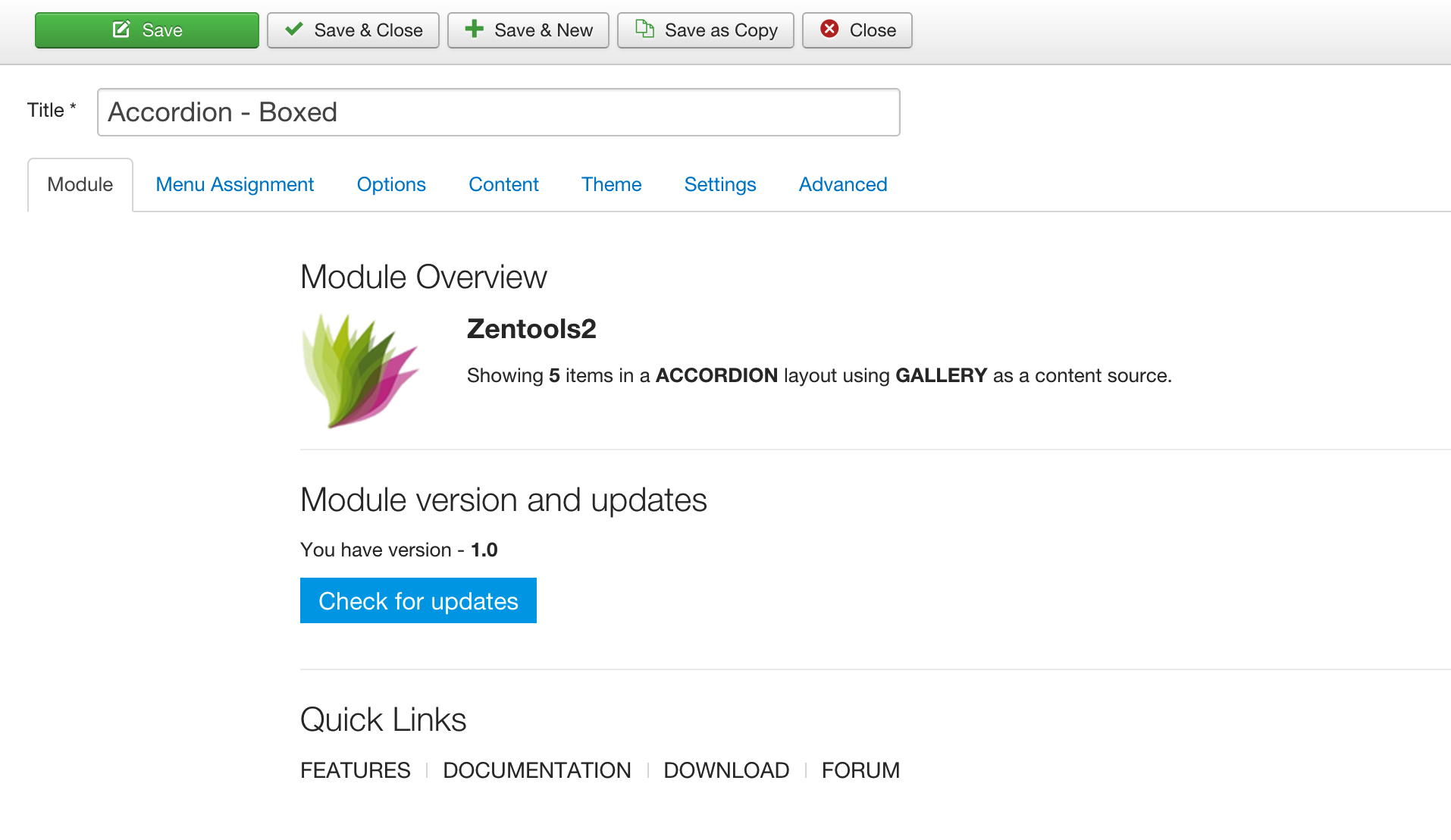 2. Options tab
The options tab determines the layout used, the content source, the display of items in the module and lightbox settings.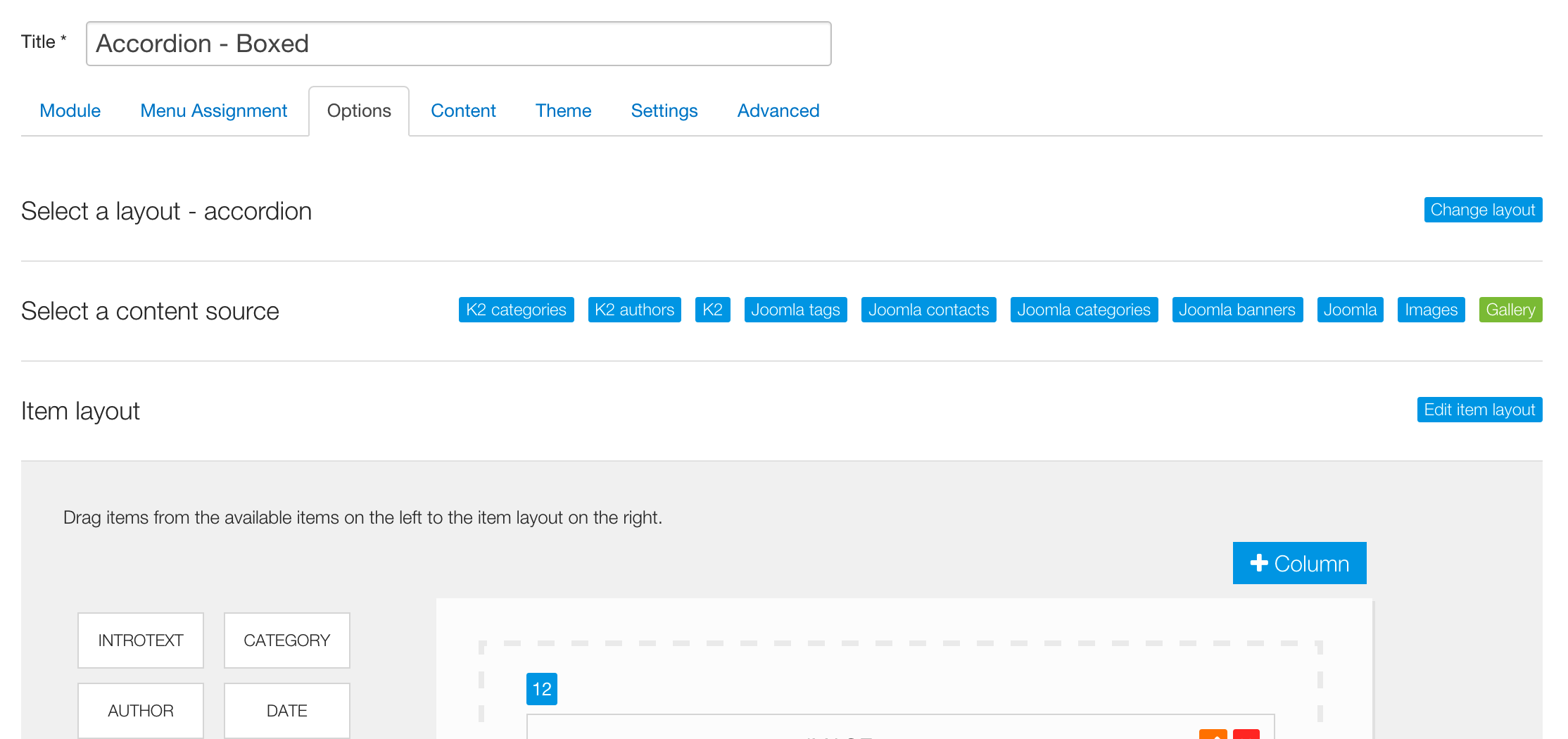 3. Content Tab
The content tab provides the settings available for the content source selected in the options tab.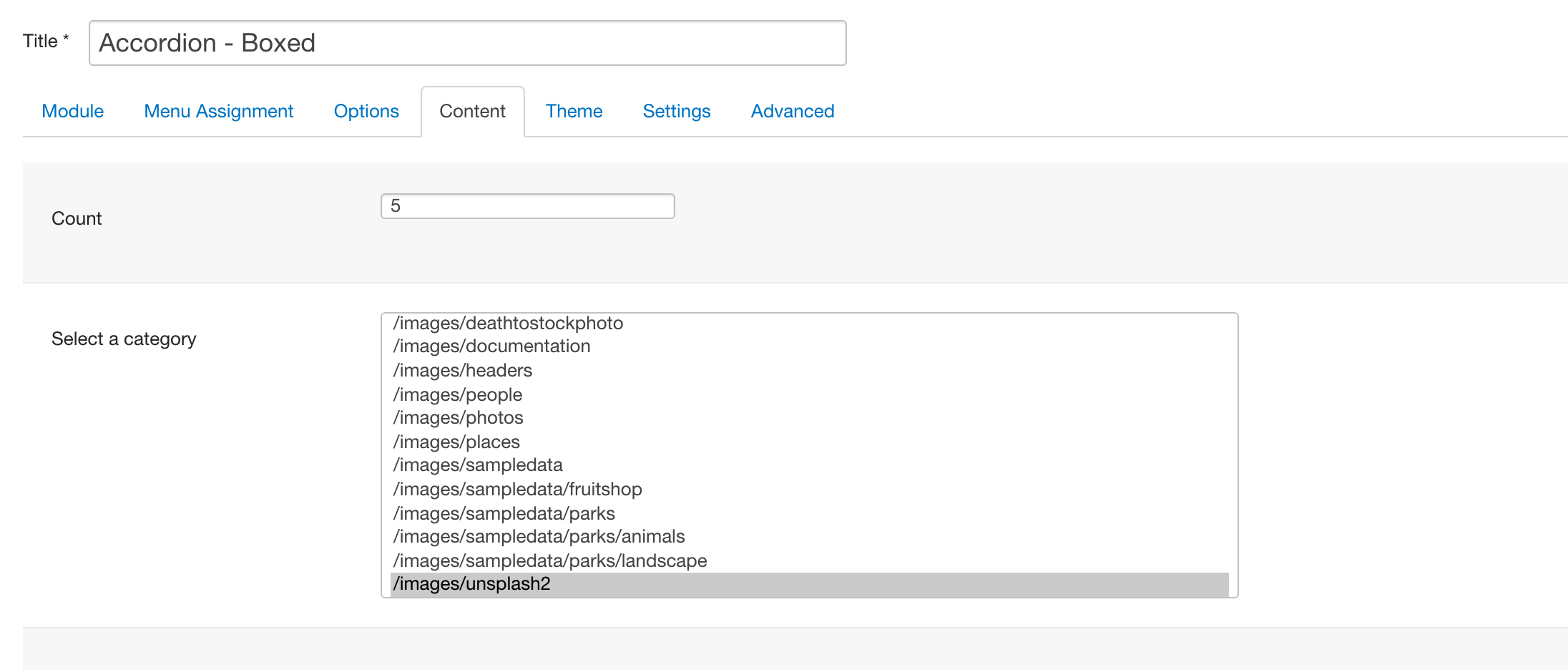 4. Theme Tab
The theme tab is used to determine the css and display of the module content. This is where you can control the master css for all zentools2 modules used on your site as well as create custom displays for specific instances of the module.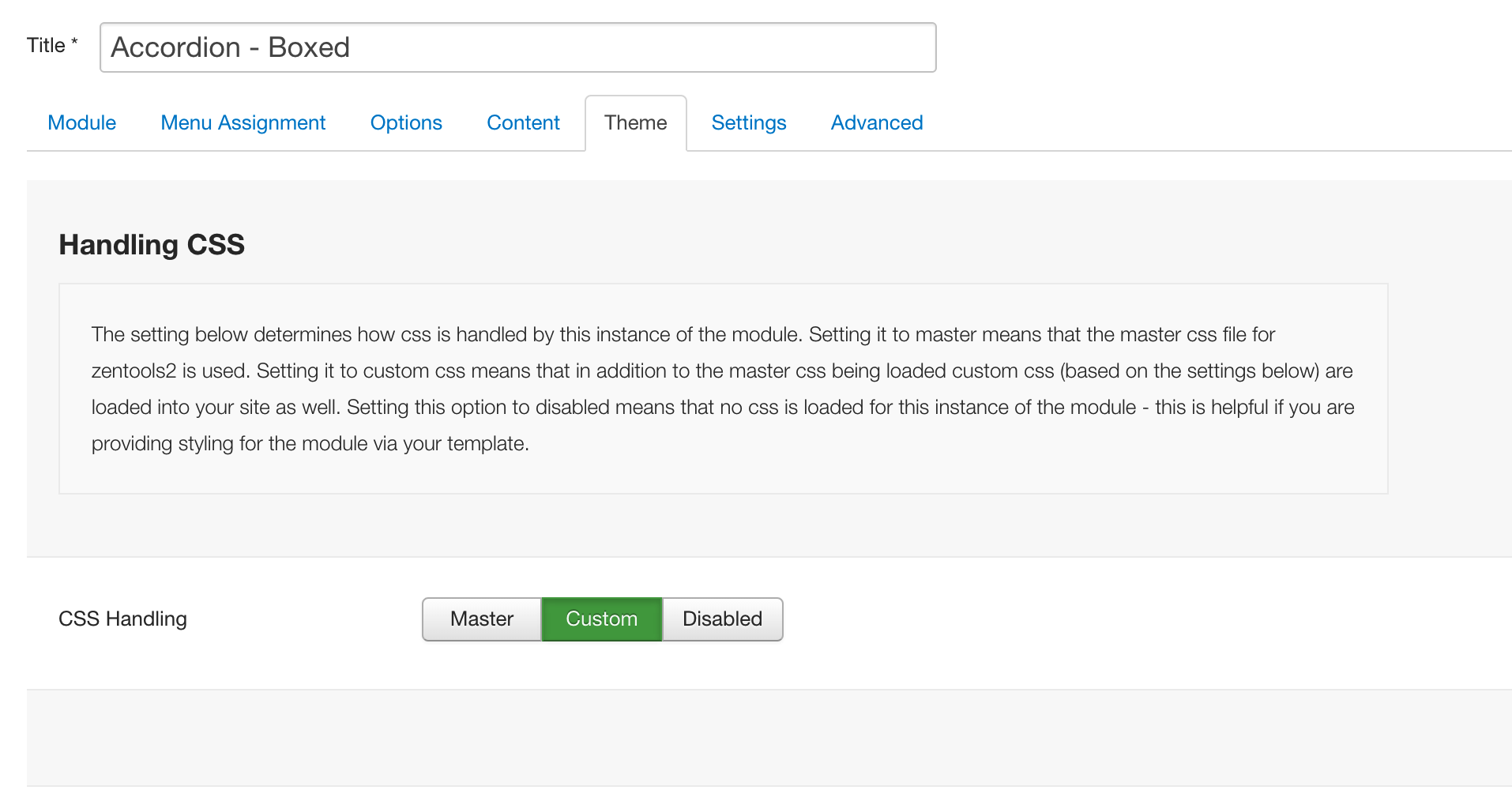 5. Settings tab
The settings tab provides access to how the various assets are loaded in the module as well as access to a debug tool which can be used to display your module settings on the front end of your site.